Kitchen Feeling Small? A Bump Out Before and After Could Change Everything
For homeowners with cramped, outdated kitchens, a bump out addition can provide a transformative solution. By extending a portion of the existing kitchen space outward, a bump out can give you the extra elbow room, storage, and updated aesthetic you've been craving. We'll explore everything you need to know about planning and executing this renovation project.
A bump out, also called a bump-out extension or cantilever addition, is a small projection that extends a room outward. Structurally, it is self-supporting, with its own foundation and roof. Bump outs range from just a couple feet deep to around 8 feet deep in residential applications. They are an affordable way to gain a significant amount of extra space without the cost of a full-scale addition.
Designing Your Kitchen Bump Out
Careful planning is required to design a kitchen bump out that seamlessly integrates with your existing layout. Consider where the bump out should be situated, how large it should be, and how you'll use the new space.
Layout Considerations
Assess your current kitchen layout to determine the best location for the bump out. Can it extend from the rear or side of the house? Will it be centered on the kitchen or Offset to one end? Make sure the footprint aligns well with interior doorways, windows, and appliances. An experienced contractor can help optimize the layout.
Functionality Factors
Envision how you'll utilize the extra square footage gained from the bump out. Is more storage space the priority or increased counter space? Do you want room for a larger refrigerator or additional ovens? Establishing the functional goals for the addition will inform the ideal size and layout options.
Aesthetic Decisions
For a cohesive look, the bump out should complement your home's architectural style. The roofline can match the existing pitch or use a shed roof. Windows, siding, trim, and other exterior details should align with the aesthetics of the rest of the house. Inside, make finish selections for flooring, cabinetry, counters, etc that enhance the overall design.
Kitchen Bump Out Costs
Kitchen bump outs typically range from $150 to $200 per square foot for professional installation. The specific costs depend on the size of the addition, required foundation work, complexity of the tie-in to existing structure, materials and finishes selected, and more. Doing portions of the work yourself can yield significant savings on labor.
Before and After Kitchen Bump Out Transformations
Seeing kitchen bump out remodeling projects that others have completed can provide inspiration. Photos of dramatic before and after transformations show what's possible by extending a small, cramped kitchen into a spacious, modern dream space.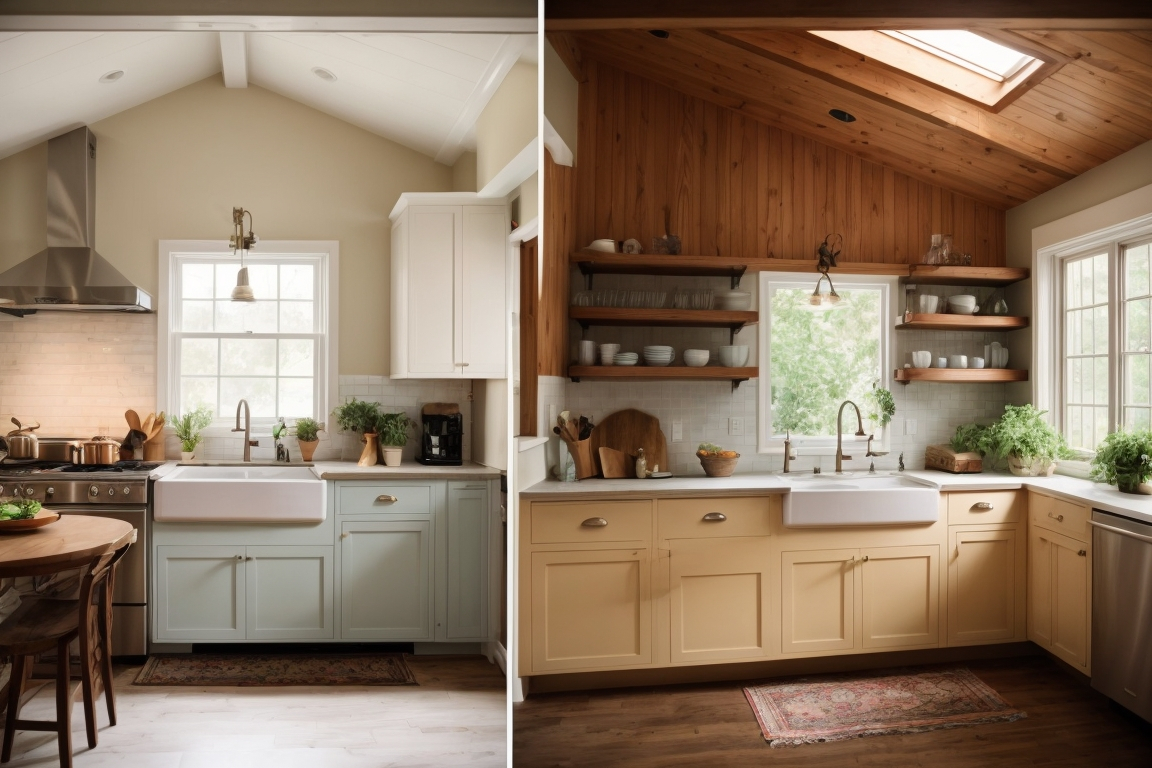 More Elbow Room and Storage
One of the biggest benefits of a bump out addition is gaining a spacious, open environment. Homeowners can add more floor area for islands, eating nooks, and appliances. Cabinets and storage built into the new walls deliver expanded pantry space. The bump out brings the kitchen up to date with family's needs.
Improved Layout and Flow
Strategically placed bump outs can optimize awkward kitchen layouts that featured inadequate work triangles and traffic flow issues. By opening sightlines and reworking the configuration, kitchen tasks become more streamlined and intuitive after the renovation.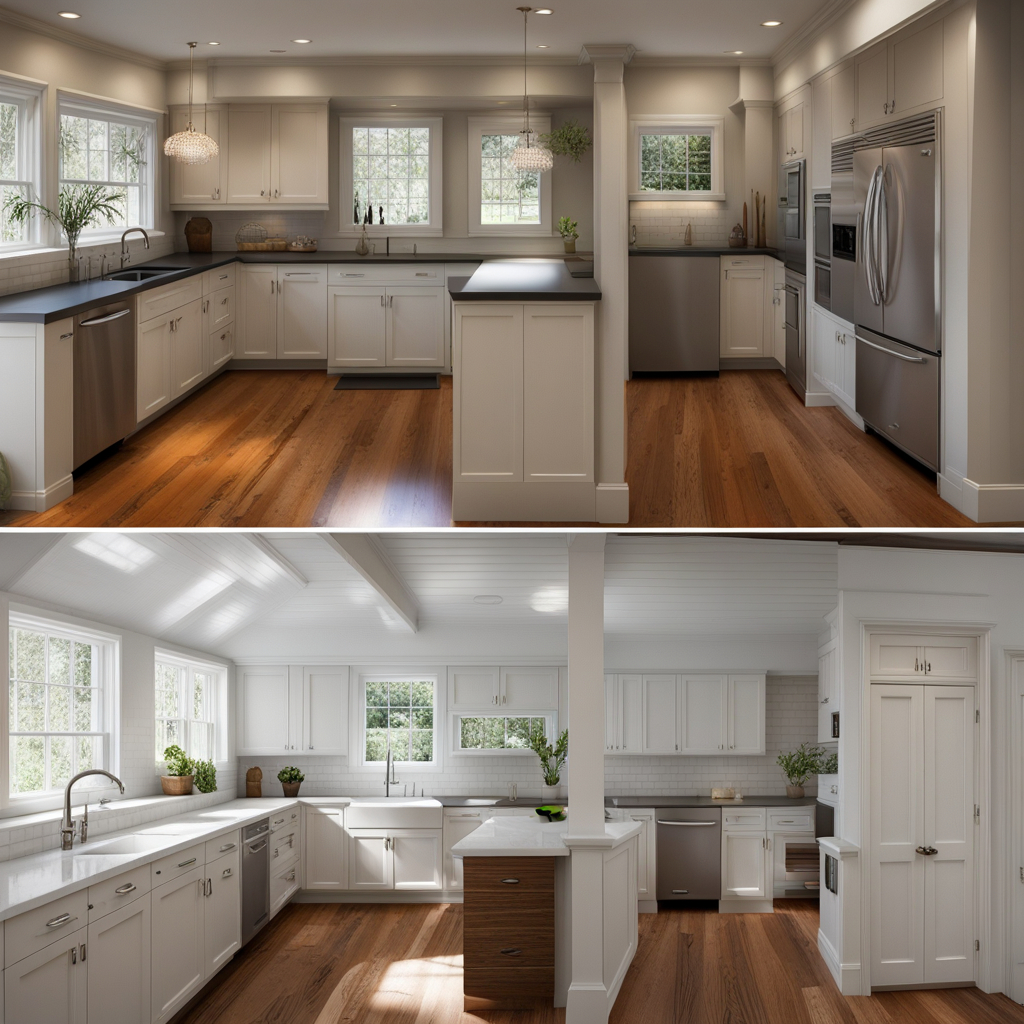 Brighter, More Inviting Atmosphere
Bump outs allow the introduction of more natural light into a previously dark, closed-in kitchen space. Skylights or ventilation systems integrated into vaulted ceilings also improve lighting and airflow. The increased light and views of nature from added windows create a more uplifting, appealing environment.
FAQs About Kitchen Bump Out Projects
Here are answers to some of the most commonly asked questions about kitchen bump outs:
How much space can a bump out add? Typically between 25 and 100 square feet.
Do I need a permit for a bump out addition? Yes, all structural additions require permits.
How disruptive is the construction process? The work is contained to the kitchen area, minimizing household disruption.
Does a bump out addition increase my home's value? Yes, kitchen renovations offer the highest ROI of most remodeling projects.
How much maintenance does a bump out require? With proper installation, just typical home maintenance.
With careful planning and expert execution, a kitchen bump out can completely transform the heart of your home from cramped and dated to open, contemporary, and inviting. The extra space alleviates storage and layout pain points, while the updated finishes breathe new life into the space. For homeowners seeking to improve kitchen functionality without breaking the budget, a bump out addition is an ideal solution worth exploring.