10 Open Concept Kitchen Living Room Floor Plans to Maximize Space
Open concept living has become increasingly popular in recent years and for good reason. With open floor plans, spaces are maximized, creating a cozy and welcoming environment for everyone. In this blog, we'll be discussing the benefits of open concept kitchen living room floor plans and how they can be used to create the perfect indoor living environment.
From furniture and flooring options to designing and planning your space, we'll cover everything you need to know to make the most of your open concept house plans. So, let's dive in and explore the world of open concept living!
Understanding Open Concept Living
Open concept living has become increasingly popular in modern home design, and for good reason. It is a floor plan that eliminates the traditional walls that once separated the kitchen, dining, and living room areas of a house. In an open concept floor plan, these spaces are combined into one large area, creating a seamless flow and making the space feel more spacious and welcoming.
One of the main advantages of open concept living is that it provides a great space for entertaining guests. It allows everyone to be in the same room, rather than feeling isolated in separate spaces. This creates a more inclusive atmosphere and encourages social interaction. Another benefit is that it allows for better natural light and ventilation, as there are fewer walls obstructing the flow of air and light.
However, it is important to note that there are also some disadvantages to open concept living. One of the main concerns is the lack of privacy, as it can be challenging to find a quiet and private space in a large, open room. Another consideration is that it can be more difficult to control the temperature and acoustics of the space.
Despite these potential drawbacks, open concept living has many advantages, both in terms of functionality and aesthetics. By removing walls, the space becomes more flexible, allowing for a greater range of furniture arrangements and decor options. It also creates a sense of flow and continuity throughout the home.
Designing Your Open Concept Kitchen Living Room Floor Plan
Designing an open concept kitchen living room floor plan can be both exciting and challenging. It requires careful consideration of the layout and flow of the space, as well as the selection of furniture and decor that complements the overall theme.
Key Considerations
When planning a home that combines the kitchen, living room, and dining room into one space, there are several important factors to consider. First, it's important to determine your specific needs and priorities for the space. This can include factors like the desired function of the area and your personal style.
Next, selecting the right layout is crucial for creating a comfortable and functional flow in the space. This involves deciding on the placement of furniture and appliances, as well as maximizing storage and making efficient use of available space.
Then, incorporating lighting and color schemes can greatly impact the overall look and feel of the space. Decorative elements such as rugs, cushions, and furnishings can also add warmth and personality to the area. By carefully considering these factors and incorporating your own creative touch, you can design a space that is both beautiful and practical for your needs.
Tips for Decorating Your Space
When you're decorating your place, don't forget to let your personal style shine through! Pick out furnishings and decor that match your tastes so that the place feels like it's really yours.
Creating a cohesive look between your kitchen and living room is also important. One way to do this is by incorporating similar colors or patterns throughout the space, such as using the same accent colors in both areas. Another way is to use similar materials, such as wood or metal, in both spaces to tie them together.
Incorporating focal points and accent pieces can also add visual interest to your space. Consider adding a statement piece of furniture, such as a unique armchair or bookshelf, or using an eye-catching rug or piece of artwork to draw the eye.
Popular Open Concept Kitchen Living Room Floor Plan Ideas
Innovative and creative concepts for living room and kitchen floor plans are crucial for building and renovating houses. Architects and designers focus on arranging the space in a way that is functional and aesthetically pleasing. There are many different ideas to consider when planning an open concept living room and kitchen floor plan, such as incorporating a kitchen island, designing built-in storage, or selecting a color scheme that ties the two spaces together.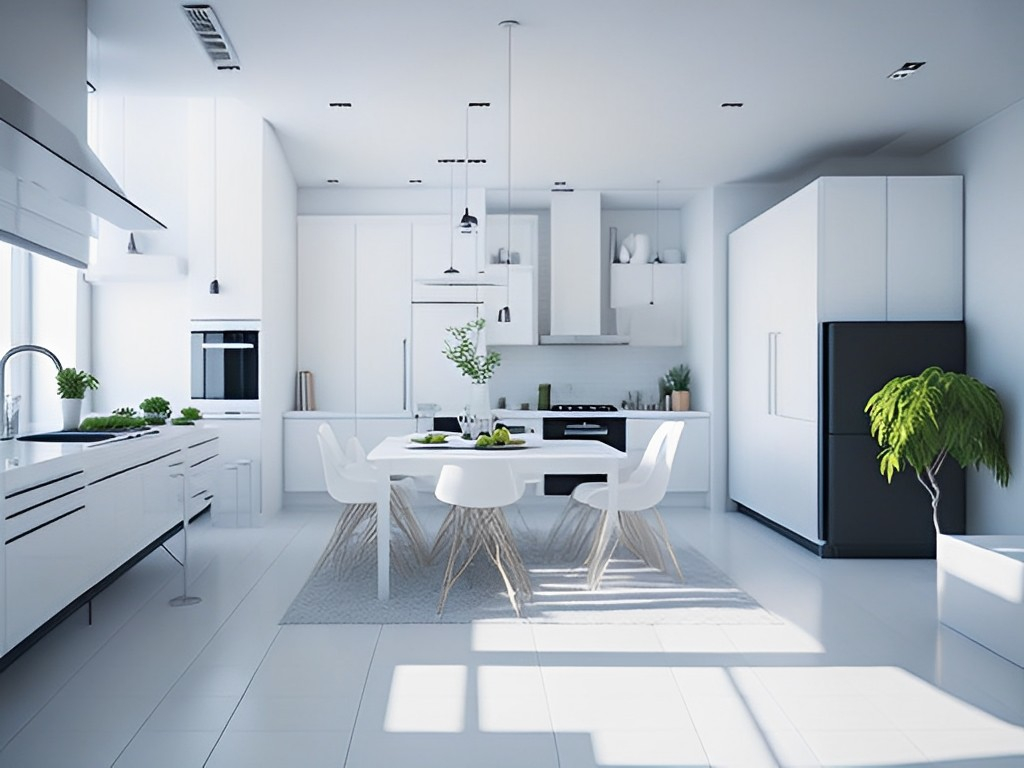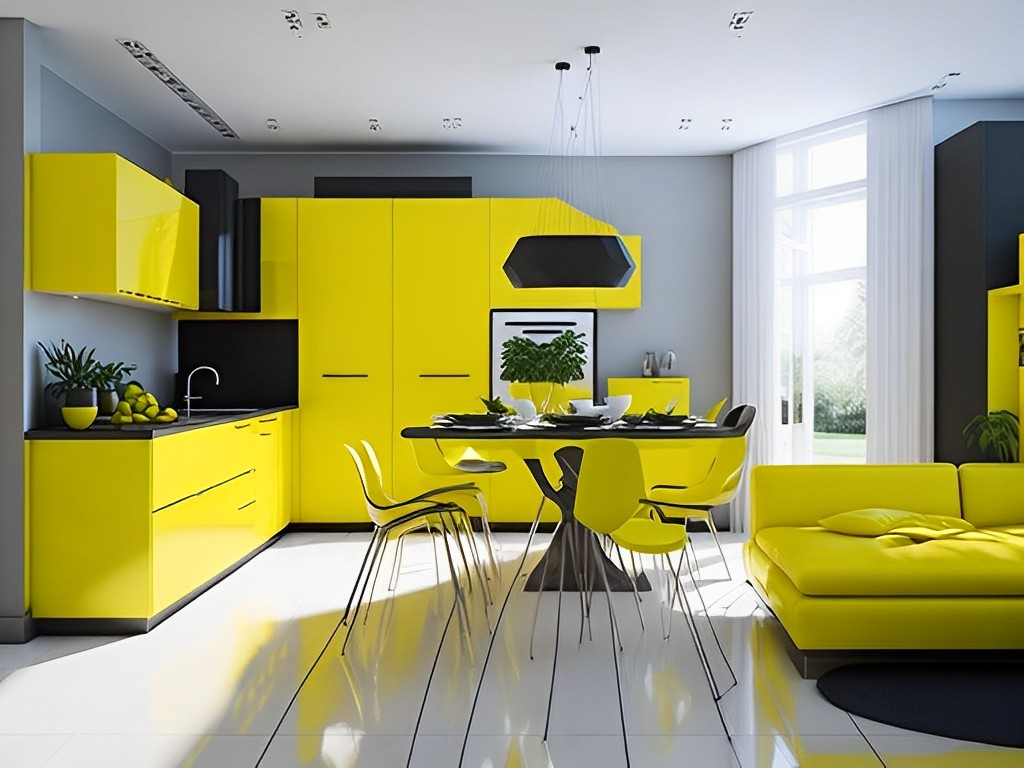 Similar to an island, a peninsula can provide separation between the kitchen and living room while also offering additional counter space.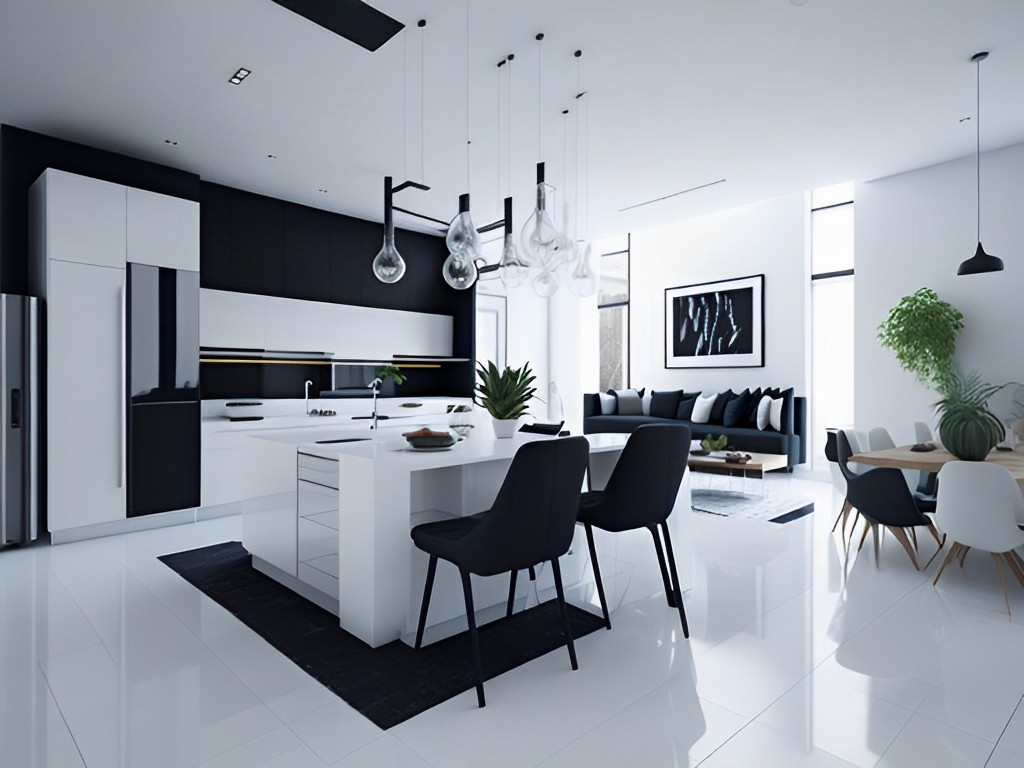 A U-shaped kitchen allows for maximum counter and storage space while still maintaining an open feel.
Keeping it Cool: This layout features the kitchen in one corner of the room, with the living room on the opposite side. This design maximizes natural light and can create a cozy atmosphere.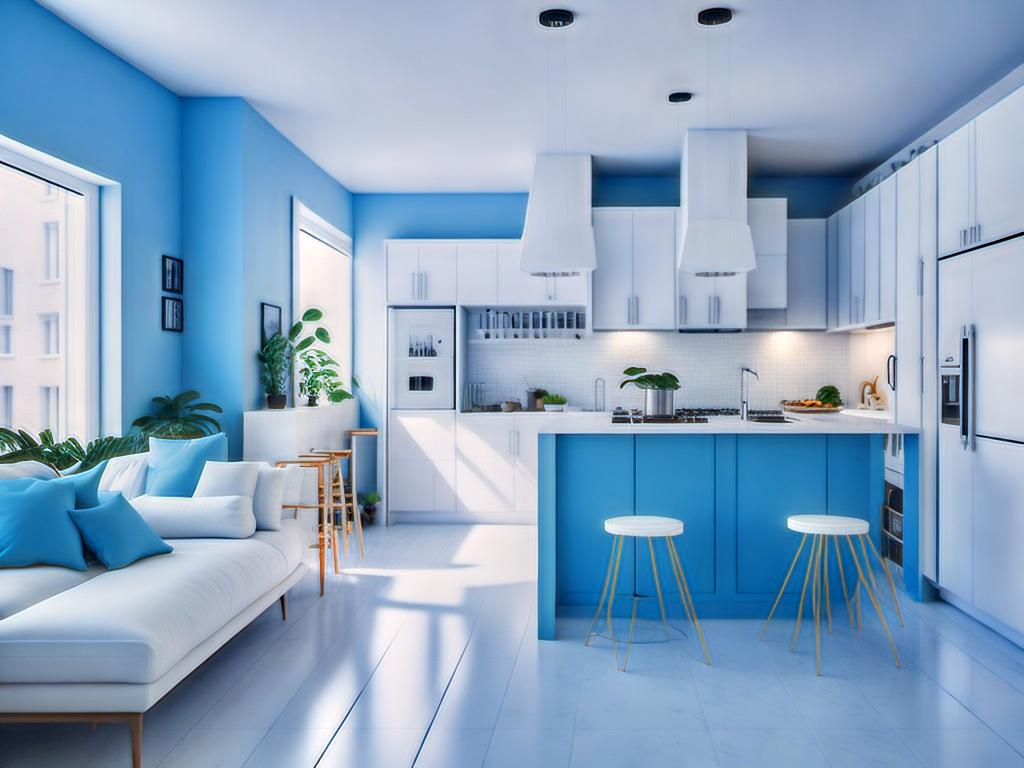 A split level floor plan has the kitchen and dining room on a higher level, with the living room on a lower level. This allows for a separation of spaces while still maintaining an open feel.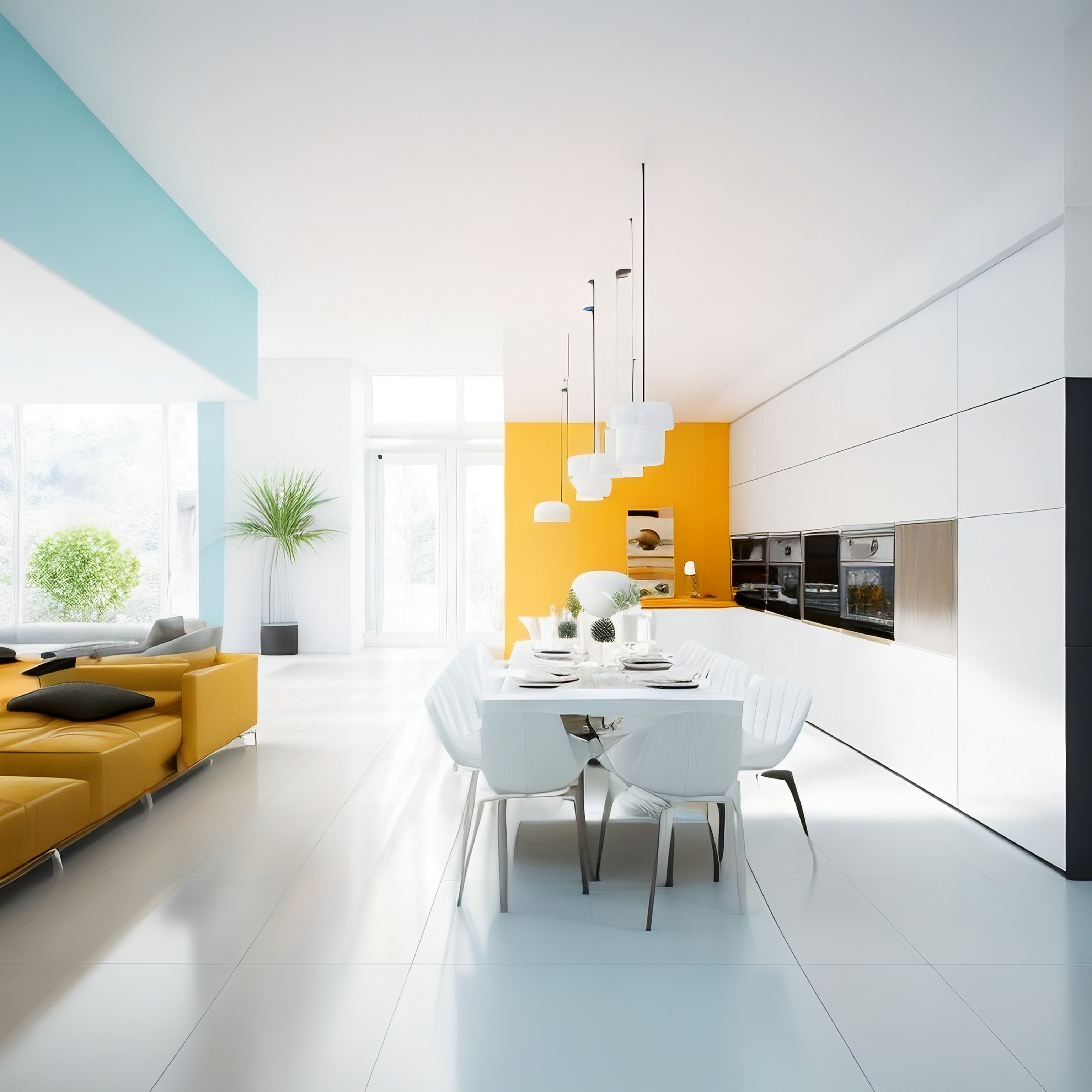 This design is perfect for hosting large gatherings.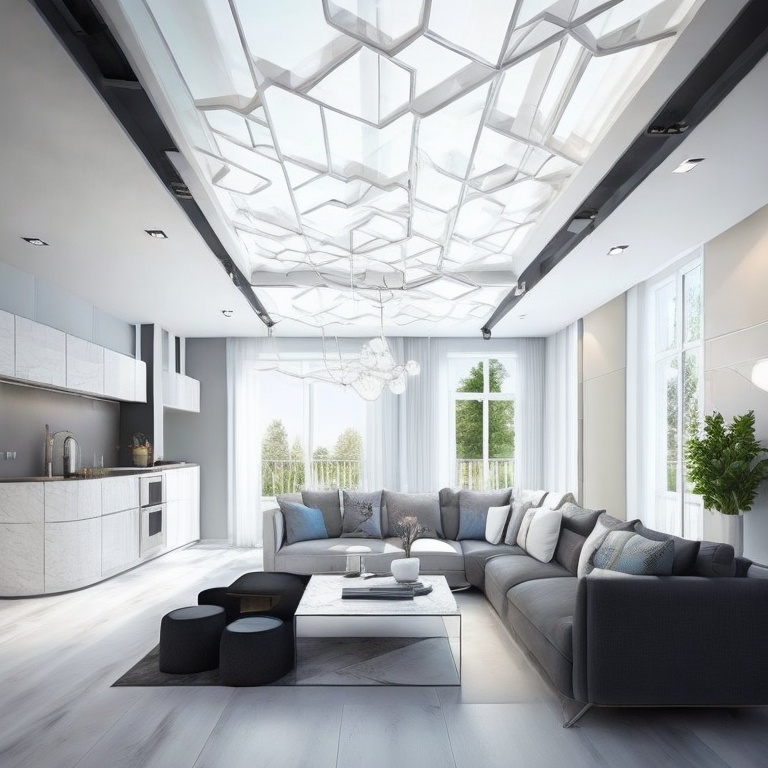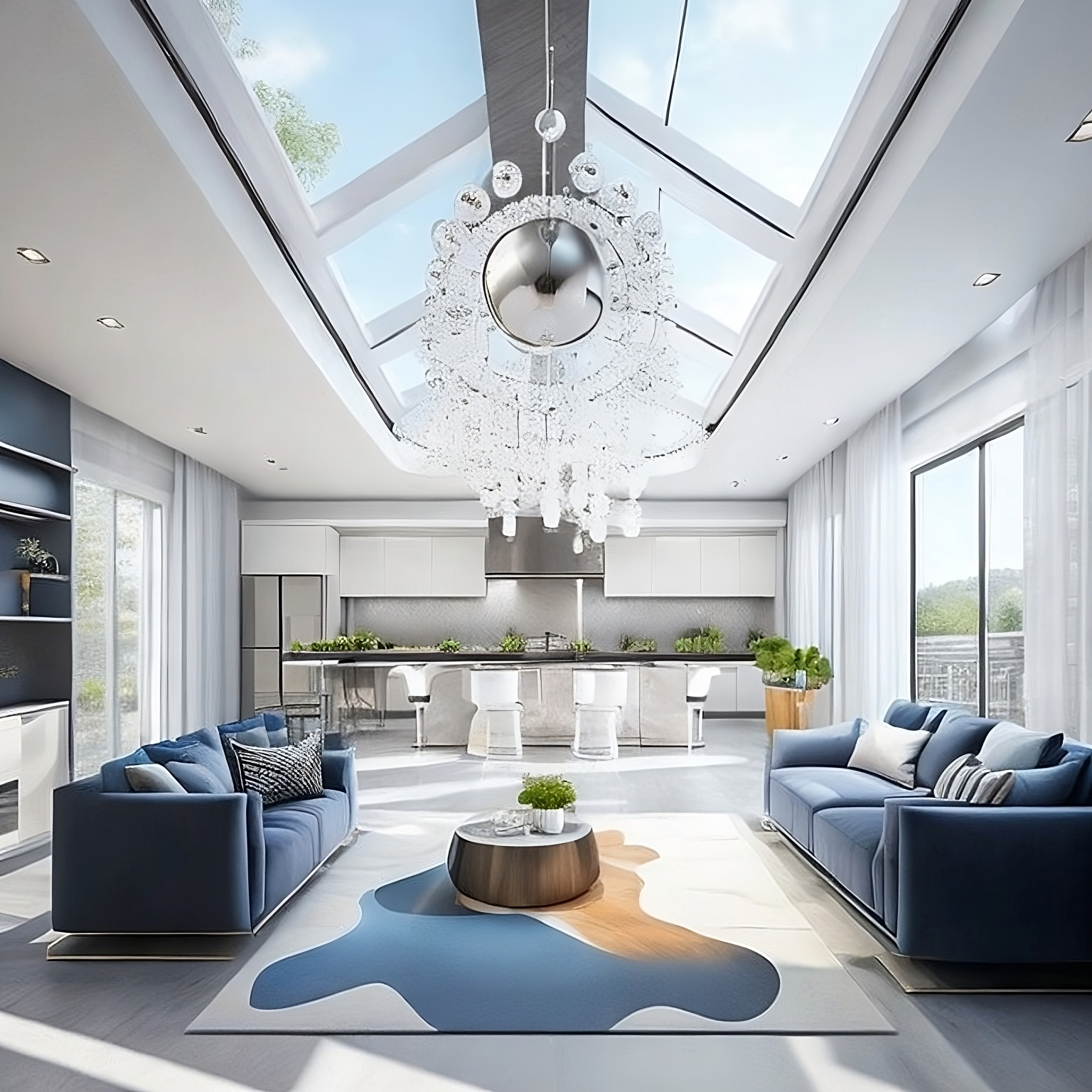 Open concept kitchen living room floor plans have numerous benefits and advantages. They create a feeling of spaciousness and unity in the home, allowing for easier communication and socializing. By combining the kitchen and living areas, it can also be more efficient for families and those who like to entertain.
To implement open concept living in their own homes, homeowners should start by creating a floor plan and considering the arrangement of furniture and décor. They may need to invest in some new furniture pieces that complement the new space. It's also important to ensure that the transition between the kitchen and living areas is seamless, with proper lighting, flooring, and finishes. With some planning and creativity, open concept living can transform a home into a more spacious and functional living space.