How to Choose the Perfect 6x9 Rug for Your Queen Bed
Bedroom design is all about creating an inviting and comfortable space that you can retreat to after a long day. One of the best ways to achieve this is by opting for a rug under your queen bed. Not only do they offer an impressive size difference compared to a standard rug, but they also add visual interest and can be used to create an optimal sleeping environment. An area rug under a queen bed also plays an important role in moderating noise and providing insulation from cold flooring.
In this article, we'll explain the reasons and benefits of choosing a 6×9 rug under a queen bed, as well as provide tips on how to make the most of your small space with one of these rugs. Finally, we'll provide you with a buying guide so that you can find the perfect rug for your queen bed at the right price. Do read on to find out more!
Reasons and Benefits of Having a 6×9 Rug Under Your Queen Bed
Having a 6×9 rug under your queen bed is not only stylish, but it also has many benefits. Not only will it help protect your floor from scratches and dirt, but it will also help keep your feet warm in the winter months. In addition, a 6×9 rug can also help to absorb sound, making your bedroom more peaceful and quiet. The best option for a 6×9 rug is to choose one made of natural fibers like wool or fabric. Not only are these materials durable and easy to care for, but they will also add an extra layer of insulation to your dream bedroom.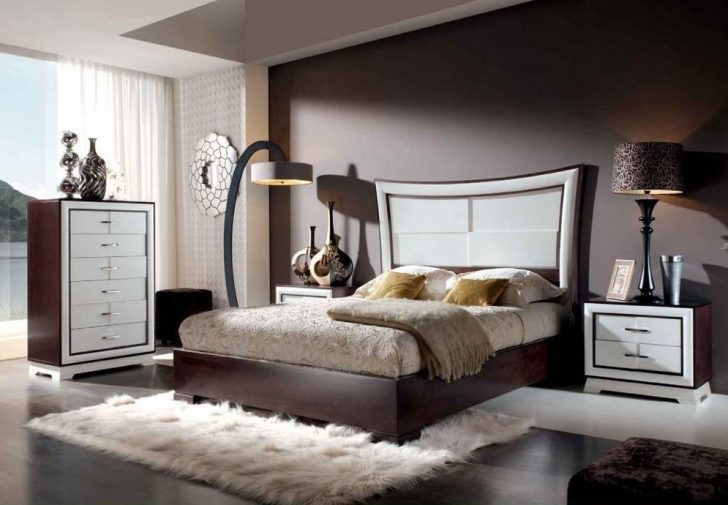 Awesome configurations and color schemes can really add a touch of personality to any room. A 6×9 rug is an excellent way to do this in the bedroom without going overboard. You can select a design that matches your bedding perfectly or go for something contrasting and eye-catching. Patterned rugs are also great for hiding stains and dirt, so they are perfect for high traffic areas like under the queen bed.
Why Do People Put Rugs Under Their Beds?
There are several reasons why people put rugs under their beds. Rugs can add comfort, style, and protection to your bedroom. A rug can help protect your floor from dirt and damage and can also make your room look more polished and pulled together. If you have a queen-sized bed, you'll need a 6×9 rug in order to properly fit the space beneath your bed. Keep these tips in mind when shopping for the perfect rug for your space.
Is A 12×18 Rug Big Enough for A Bedroom?
If you're uncertain about whether to get a new rug for your bedroom, consider the benefits and justifications for doing so. A 6×9 rug would be ideal for a smaller bedroom, whilst a 12×18 rug is ideal for a bigger bedroom.
A 6×9 rug size is generally big enough for a standard bedroom. However, it's important to make sure that you have enough space on all sides of the bed for the rug. You should also consider the overall style of your room when choosing a rug size. If you have a lot of furniture in your room, you may want to choose a larger rug so that it doesn't look lost in the space. Importantly, always speak with an interior designer prior to making a purchase. They can help you choose the right rug size for the room and give you important information about how the rug will look in the room.
Common Mistakes When Following the Rug Under Queen Bed Rules
Misplacing the rug size is one of the most common mistakes when it comes to following the rug under the queen bed rules. It is important to make sure that the 6×9 rug you select is properly sized for your queen bed. Another mistake people often make is choosing a rug that does not complement the overall style of their bedroom decor. Be sure to select a design and color scheme that will work well with the rest of your room. Finally, some people choose rugs with too many patterns or busy designs. When selecting a pattern for your rug, stick to one or two simple designs that will not be overwhelming in your space.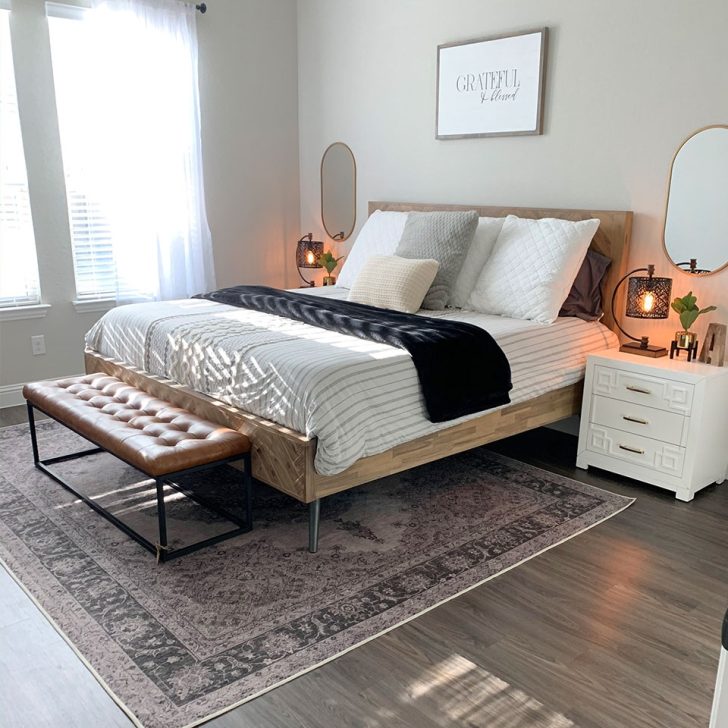 A queen size bed typically takes up a lot of space in a room, and therefore, choosing the right size rug is important to maintain harmony and balance. A 6×9 rug should suffice for most queen beds, but depending on the placement of your bed, you may need to go bigger or smaller. There are three main places where your bed can sit in a room:
In the middle of the wall
Against one side of the wall with nightstands placed on either side
Against two sides of the wall with dressers on either side
The best rug placement for your bed will help determine the size and shape of the rug you need. If your bed is against one side of the wall with nightstands placed on either side, you'll likely want a rectangular shaped rug. Adding a white nightstand with gold hardware can enhance the look of your room.
On the other hand, if your bed is in the middle of the wall with dressers on either side, you have more freedom when it comes to choosing a rug size and shape. In this case, you could go for a larger rectangular shaped rug or even an oval or round rug. Adding two white lamps to each nightstand can further brighten up the space.
How to Make the Most of Your Small Space with a 6×9 Rug Underneath a Queen Bed
In a small space, it is important to make the most of every square inch. A 6×9 rug is a great way to add comfort and style to a small bedroom without taking up too much space. When choosing a rug for a small room, it is important to select one with a simple design or solid color. A busy pattern or large print can overwhelm a small space and make it feel even smaller. It is also important that the rug you select fits properly under your bed, so it does not look cramped or out of place.
A size of your room should not limit your design choices. Adding a 6×9 rug under your queen bed can actually help make the most of your small space. The trick is to find a rug with a simple design or solid color that will not overwhelm the room. Your room size should also dictate how you place your furniture. In a small room, it is best to keep things simple and avoid overcrowding the space. One final tip for making the most of a small bedroom is to choose light-colored furnishings and walls. This will help make the space feel brighter and more open.
Create an Optimal Sleeping Environment
Your bedroom should be a haven where you can relax and enjoy a good night's sleep. Creating an optimal sleeping environment is important for your physical and mental health. One way to create a restful space is to choose the right color scheme for your bedroom. Research has shown that certain colors can promote relaxation and help ease into sleep. Colors like blue, green, and lavender are known to have calming effects on the mind and body. If you want to create a serene space that promotes sleep, consider painting your walls or adding accents in one of these peaceful hues.
In addition to color, another important factor in creating an optimal sleeping environment is temperature—experts recommend keeping your bedroom cool (between 60-67 degrees Fahrenheit) in order to promote deep, restful sleep. You can lower the temperature in your room by opening a window or using a fan. Adding blackout curtains to your windows will help keep out unwanted light and create a peaceful, dark environment in which to sleep.
Tips for Decorating With a 6×9 Rug Under Queen Bed
There is no doubt that bedroom decorating can be stressful. But with the right tips, the process can be a lot less daunting. If you're not sure where to start, try using some of our tips below! For example, consider using a rug as the focal point of your room. This way, you can use the other decorative pieces to complement and enhance the rug's look. Or, go with a more creative approach and let your personality shine through. Get creative with the colors, patterns, and materials you use, and let your bedroom reflect your unique style. Whether you're a minimalist or a maximalist, there's sure to be a rug that's perfect for your bedroom decorating needs!
Even the most simple of bedroom design tasks may be unpleasant. However, by following a few simple pointers, the procedure becomes much more manageable. If you don't know where to begin, we've got some helpful advice for you below! Think about employing a rug as the room's main focal point. As a result, you'll have more options for accessorizing with the rest of your design. Go for a more creative approach and show off your individuality. Colors, patterns, and materials may be used to express your personality in your bedroom. The appropriate rug for your bedroom may be found, no matter if you're minimalist or maximalist!
A 6×9 rug is a great way to add comfort and style to your bedroom. Protecting your floor from filth and damage is another benefit. There are a few things to remember:
Size
Make sure the rug is big enough to fit under your bed, with at least a few inches of space on all sides. If it's too small, it will look out of place; if it's too big, it may be difficult to vacuum around or move when you need to clean underneath. A 6×9 rug is just big enough to fit under your queen bed without hanging over the edges. It will also give you enough room to walk around on either side of the bed without stepping on bare flooring (which can be cold in the winter or hot in the summer).
Style
Choose a rug that complements the overall style of your bedroom decor. If you have a modern room, go for a contemporary rug; if your room is more traditional, opt for a classic design.
Color
The color of your rug can make a big impact on the look and feel of your bedroom. If you want to keep things light and airy, go for a white or pastel rug; if you're looking to add some drama, choose a dark-hued one. Dark-colored rugs tend to show less dirt and dust than light-colored ones, so they may require less frequent cleaning. However, if you have allergies or asthma, dark-colored rugs can also trap allergens and irritants, so it's important to vacuum them regularly.
Pattern
Consider the patterns on your bedding and other furnishings when selecting a pattern for your rug. Too many busy patterns can be overwhelming; stick to one or two simple designs that will complement the rest of your bedroom decor.
Texture
The texture of your rug can also play a role in the overall look and feel of your bedroom. A plush, shaggy rug will add a touch of luxury; a flat-woven rug is perfect for a more casual space.
Price
Rugs can range in price from relatively affordable to quite expensive. Set a budget before you start shopping, so you know how much you're willing to spend on this important piece of bedroom decor. You don't have to spend a fortune on a 6×9 rug, but it's worth investing in one that's well-made and will last for years. Consider buying from a reputable retailer or online store that offers free shipping and returns, just in case you need to exchange it for a different size or color.
Buying Guide For 6×9 Rugs Under Queen Bed
When shopping for a 6×9 rug to put under your queen bed, there are several things you should keep in mind, be sure to measure your bed first. The different sizes of queen beds will require different sized rugs. Standard queen beds measure 60 inches by 80 inches while California queens are slightly longer at 84 inches. If you have a platform bed, be aware that the mattress might sit higher off the ground which could affect what size rug you need. It's important to factor in not just the length and width of your bed but also how much space you want on each side and even under the bed itself. You don't want your rug too small or it will look out of proportion with everything else in the room, making Optical illusions that make the room feel smaller than it actually is.
Rugs made from natural materials tend to be more expensive, but they also tend to last longer. If you're on a budget, opt for a synthetic rug. They tend to be less expensive than their natural counterparts and still look great. Another thing to keep in mind when choosing a rug is the pile. Pile refers to the thickness of the fibers. A high-pile rug will be more plush and soft, while a low-pile rug will be thinner and easier to clean. If you have pets or children, a low-pile rug might be a better option as it's less likely to show dirt and stains.
Finally, in addition to color, size, and material, you can choose a pattern or texture for your rug. If you want a more traditional look, go for a Persian or Oriental-style rug. For a more contemporary space, consider a geometric design. You can also choose from different textures, like shaggy or looped pile rugs. With so many options to choose from, it's easy to find the perfect 6×9 rug for your queen bed. Just keep these factors in mind, and you'll be sure to find a rug that looks great and fits well in your space.