Accent Your Kitchen With Pendant Lights Over The Island
The kitchen island has become the heart of many homes. This handy workstation and informal dining area see a lot of action for meal prep and casual gatherings in today's open floor plan kitchens.
When designing your dream kitchen, special attention should be paid to kitchen island lighting. Hanging pendant lights over the island creates both beauty and function.
Pendant lights add stylish accent lighting while providing task lighting for food prep and cooking. The right island lighting creates a warm, welcoming glow in the kitchen. Pendants come in a vast array of shapes, sizes, materials and finishes to match any decor. Read on to explore how pendant lights fantastically illuminate kitchen islands.
Choosing Pendants to Fit Your Style
Pendant lights dangle from the ceiling on a rod or chain, suspending the light fixture over the island. Mini pendants range from 6 to 12 inches wide, with low profile shades that won't obstruct views. Consider the island's size, ceiling height, and your overall kitchen aesthetic when selecting pendants.
Drum pendants offer a simple, cylindrical shape, while bell pendants have a gently curved dome shade. Multi-light pendants feature several small lights clustered together in creative formations. The silhouette, materials, and finishing of the shades all affect the overall look and vibe.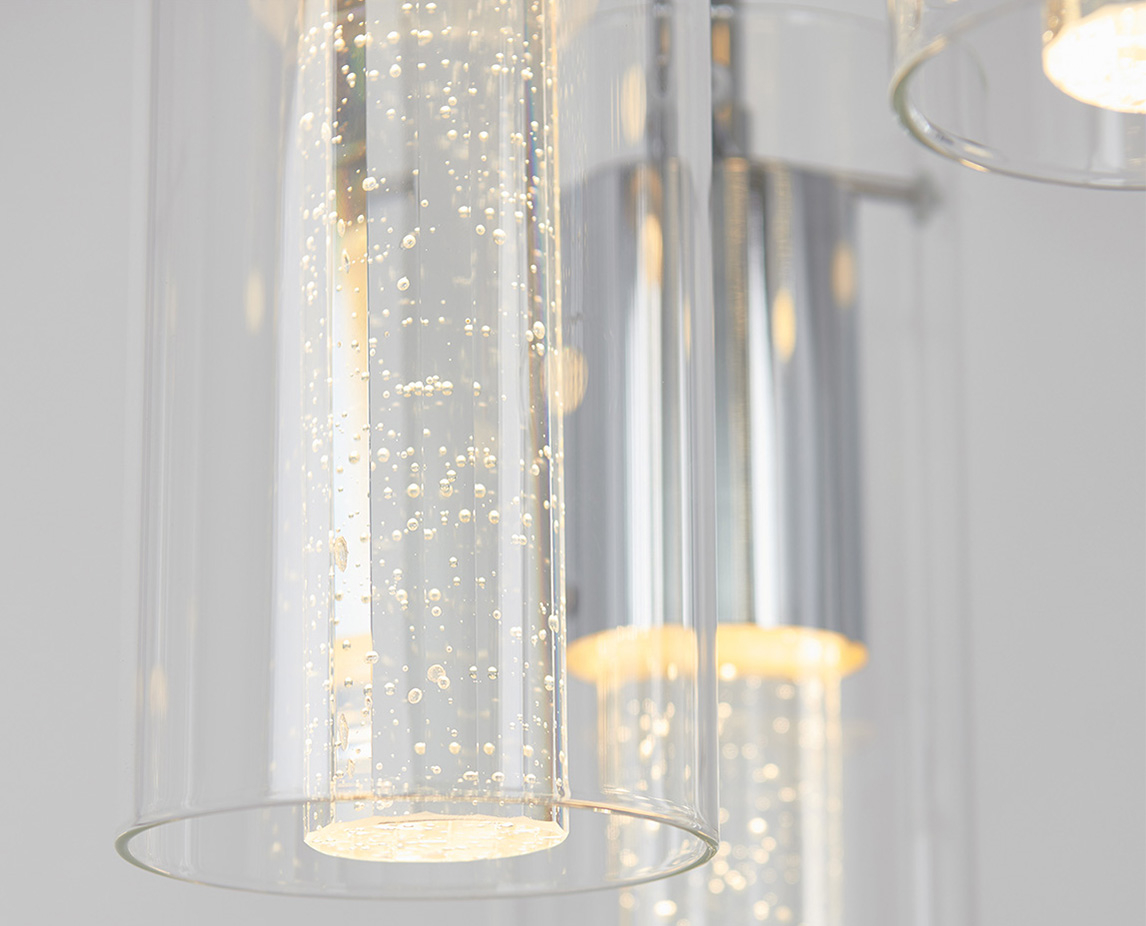 Match Modern and Sleek
For a contemporary style, lean into simple geometric shapes like conical or dome pendants in metal finishes like matte black, polished nickel, or two-tone. Glass pendant shades also create a modern vibe.
Industrial chic kitchens should consider black, matte silver, or brass metal pendants with an exposed bulb. Edison style bulbs or edgy cage pendants add a cool factor.
Warm Traditional Touches
Add character with drum pendants wrapped in burlap or with woven lampshades. For cottage charm, try fabric shades in natural linen or creamy white. Go for brushed bronze, oil-rubbed bronze, or distressed wood finishes.
Crystal mini pendants always lend an elegant, refined air. For a touch of glam, seek beaded strands or pear-shaped pendants.
Optimal Placement for Illumination
Proper placement is key to maximizing pendant lighting effectiveness over kitchen islands. Here are some guidelines for optimal positioning:
Hang pendants 30-34 inches above the counter for the best light quality.
Space pendants evenly apart over the full length of the island.
Center over the prepping/dining areas – not just over the center of the island.
Make sure all pendants hang at the same height.
Standard practice is to have 3-5 mini pendants over the kitchen island, depending on the width. Make sure outer pendants are equally spaced from the edges. Staggering their heights interrupts sightlines.
Focus the Light
Pendants should cast ample task lighting across the entire island surface. If the island has an overhang, be sure to center pendants over the countertop below to fully illuminate prep zones.
Consider pendant placement in relation to seating areas around the island perimeter. Position pendants above where stools or chairs will go so diners have direct access to light.
Bump Up the Brightness
Today's pendants offer plenty of illumination options. Multiple mini pendants joined together on a single base provide grouped lighting. Go for bulbs rated at 800-100 lumens for sufficient island task lighting.
Opt for dimmable pendant lights to control the brightness as needed. LED pendants give off excellent light quality while being energy efficient.
Finishing Touches for a Lit Kitchen Island
Kitchen island pendant lighting sets the mood and complements your design aesthetic beautifully. It also serves the all-important function of providing ample illumination for food preparation duties.
From sleek metallic finishes to fabric drum shades, mini pendants offer unlimited versatility. Place your pendants strategically to cast a warm, welcoming glow across the entire island surface area. Then bask in the ambiance pendant lighting lends to your kitchen.