12x12 Living Room Layout Design Ideas for Maximizing Small Spaces
Making the most of a 12×12 living room may seem daunting, but it doesn't have to be. With careful planning and clever design choices, even the smallest living rooms can feel spacious, stylish, and serene. Here, you can explore practical layout ideas and decorating tips tailored to maximize the potential of 12×12 living rooms and studio apartments.
Whether you're working with a tight budget, have multipurpose furniture, or simply want to create the illusion of more space, this guide has you covered.
We'll share realistic ideas focused on achievable designs, creative spatial arrangements, and visual tricks to help your compact 12×12 living room feel open and airy. From furniture placement to the impact of lighting, accessories, and paint colors, we'll discuss it all to help make your small living room both functional and beautiful.
Key Design Considerations for 12×12 Living Rooms
When working with a compact 12×12 living room, every design decision counts in maximizing the feeling of spaciousness. Careful planning and strategic choices around furniture, layout, color, lighting and more can make all the difference in making the room feel open, airy and pulled together.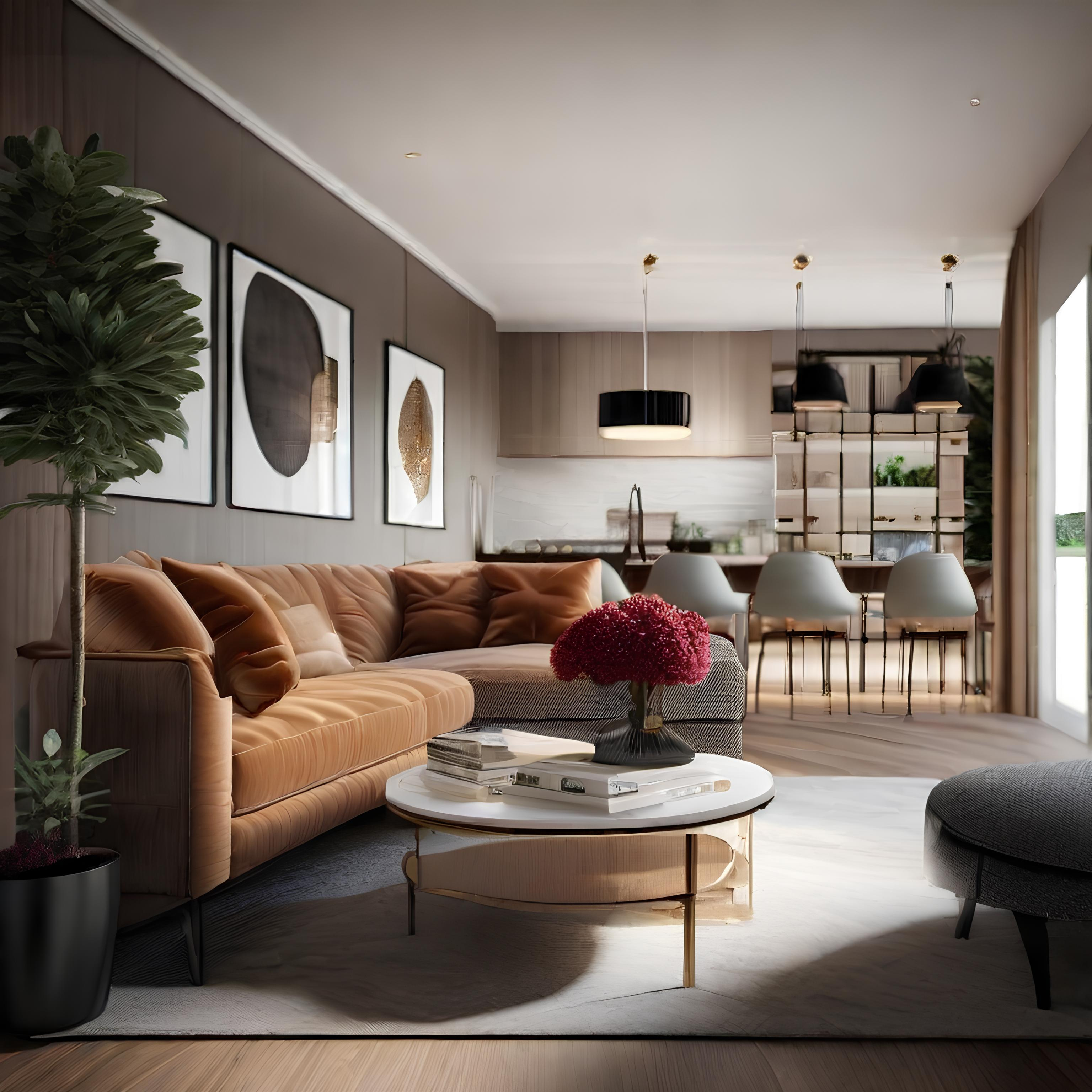 Here are some of our top tips for designing a stylish, functional 12×12 living room:
Proportion and Scale
Choose furniture that is the right scale and proportion for the room. Overly large pieces will overwhelm, while too-small items can make the space feel crowded.
Stick to streamlined, lightweight pieces like armchairs and sofas with exposed legs. Bulky, overstuffed pieces take up valuable visual space.
If using a sectional, choose one with a linear shape rather than an L-shape to open up floor space.
Coffee tables should be proportional to sofas – excessively large tables cramp the room.
Incorporate multifunctional ottomans and nesting tables – they provide surfaces and storage without clutter.
Strategic Layouts
Float furniture away from walls to create the illusion of more space.
Angle furniture toward each other rather than lining up pieces against the walls.
Incorporate mirrors across from windows to give the illusion of more light and space.
Use area rug layering to define spaces for lounging, media viewing and dining.
Divide open-concept living rooms into two distinct zones with a console table, bookshelf or sofa as a room divider.
Storage and Organization
Add height with tall bookcases or shelving units – they don't take up floor space.
Use vertical space for storage – hang wall-mounted cabinets and floating shelves.
Store items attractively in baskets or bins to prevent clutter without eating up surface space.
Look for clean-lined furniture with hidden organizational features like storage ottomans and media consoles.
Lighting and Color
Paint walls, trim and ceiling in light, bright, neutral colors to visually expand the space.
Position floor lamps and table lamps to create a warm, welcoming ambiance. Avoid overhead lighting.
Add mirrors and reflective surfaces to bounce light around the room.
Choose sheer curtains to filter light while keeping the room feeling open and airy.
Incorporate pops of color and interest with pillows, throws, plants and accessories.
By keeping these considerations in mind, you can craft a 12×12 living room that feels spacious, stylish and serene no matter its modest square footage. Careful editing, multipurpose pieces and strategic layouts go a long way in a small space.
12×12 Living Room Layout Ideas
When working with a modest 12×12 living room, getting creative with your layout and furniture arrangement is key to maximizing both style and function. From floating furniture to multi-purpose sectionals, here are some of our favorite layout ideas for making a small space shine:
Long Gallery Layout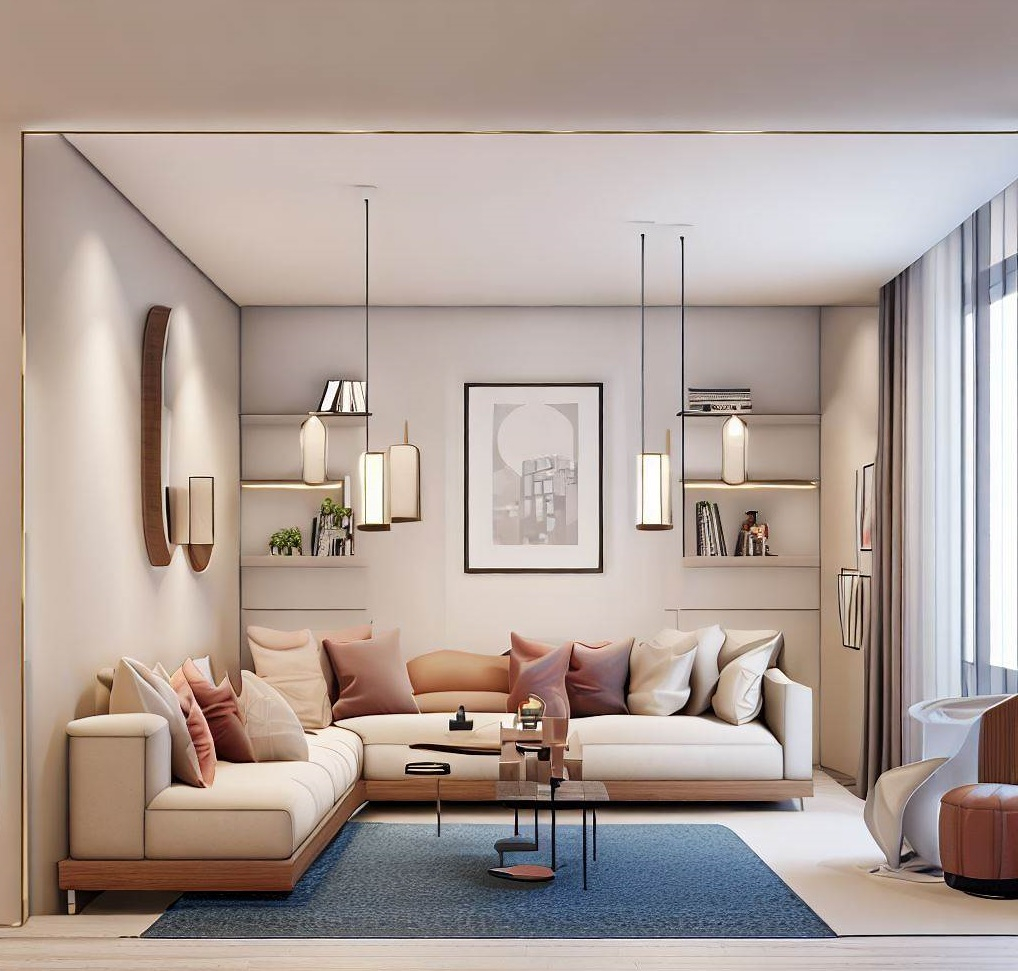 Place furniture against the long walls and leave the central area open for traffic flow.
Floating sofas, slim console tables and floor lamps keep the space feeling light.
Add mirrors on the short-end walls to give the illusion of extra space and reflect light.
Floating Furniture
Lift sofas, chairs and shelves off the floor with exposed legs. This makes the room feel more open and airy.
Angle floating furniture inward to create inviting conversational groupings.
Sectional Sofas
A sectional with a chaise is great for small spaces as it provides ample, flexible seating.
Place it across the back wall, floating out from the corners to open up floor space.
Choose slim-lined styles like tuxedo arms for a lighter visual footprint.
Angled Furniture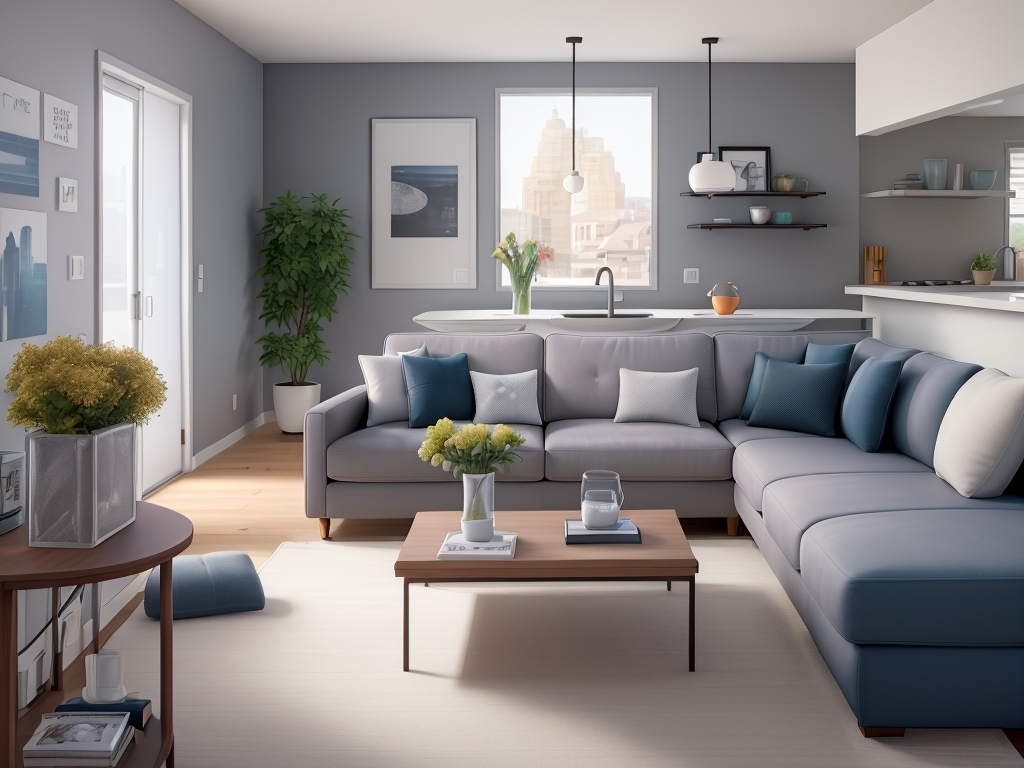 Positioning chairs diagonally across from each other makes the room feel more spacious.
Float pieces out from the walls and angle toward each other to create an inviting layout.
Two Distinct Zones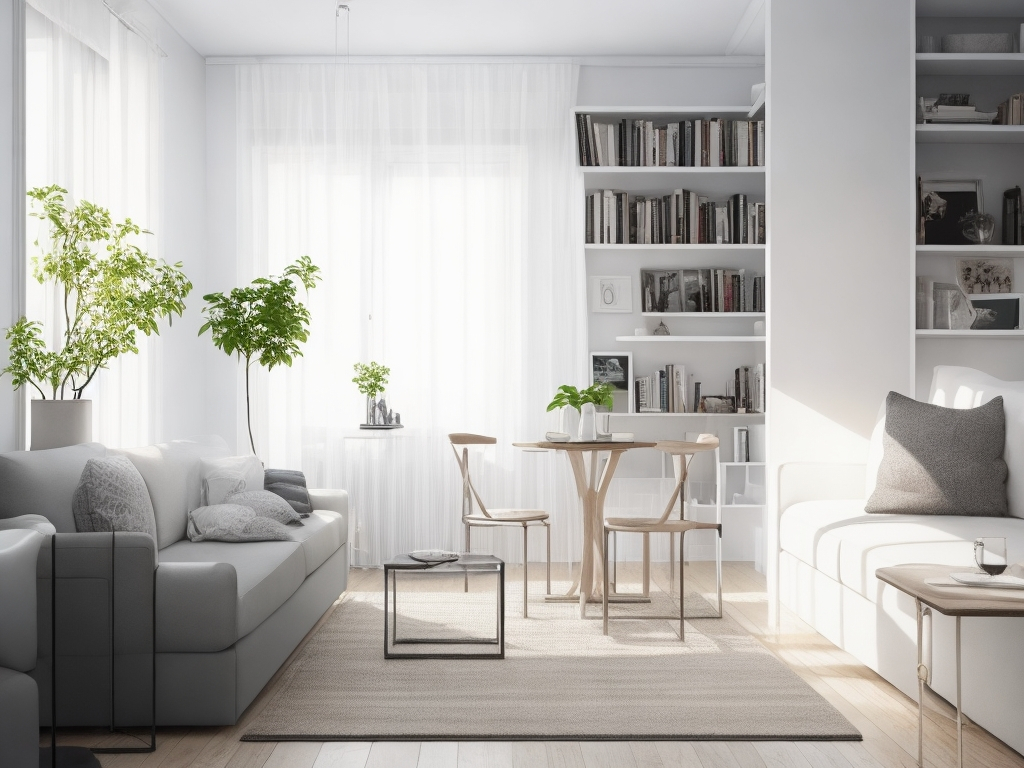 Use a console table, sofa or bookshelves to divide the space into two separate areas.
This allows for multiple functions like media viewing and dining/work zones.
Focal Point Divider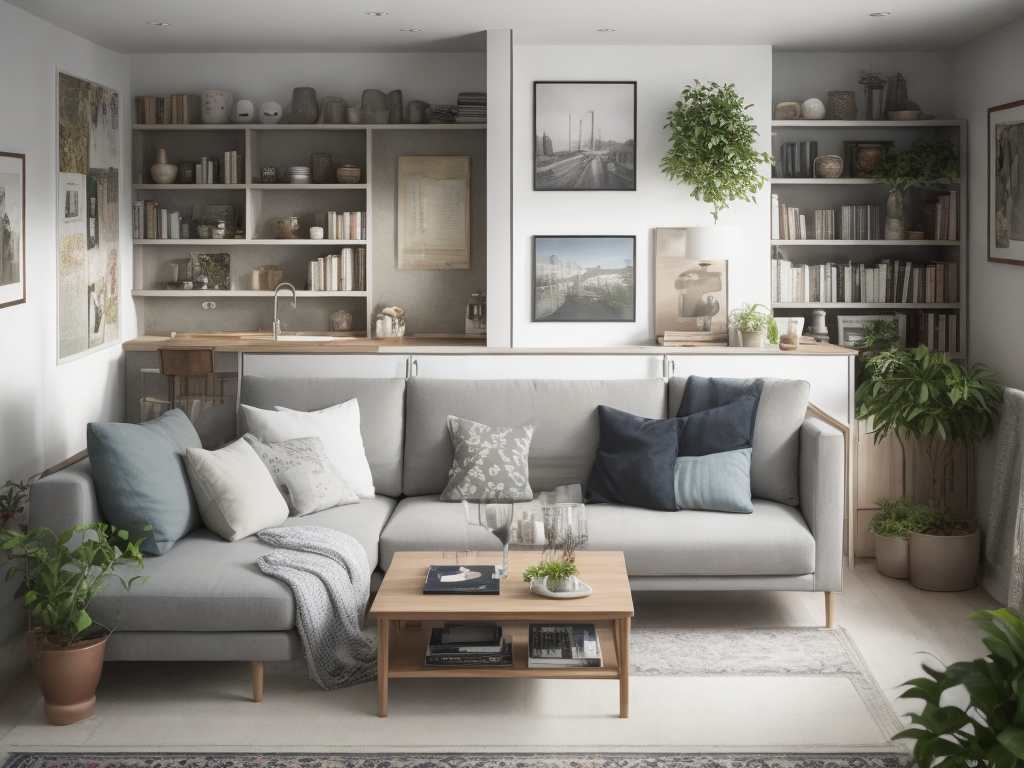 Use floor-to-ceiling bookshelves, a console table or a sideboard placed centrally to divide the space.
This creates two distinct areas while also providing storage and visual interest.
By getting creative with these types of layouts, you can comfortably zone a 12×12 living room for relaxation, media viewing, dining and more. See how to arrange two sofas in a small living room without sacrificing style or comfort.
12×12 Living Room Decorating Tips
Decorating a 12×12 living room in a way that feels cozy yet spacious takes strategic design choices. When every square foot counts, opt for streamlined furnishings, space-enhancing mirrors and layers of ambient lighting to create a welcoming environment. Here are some of our favorite tips for embellishing a petite living room without clutter.
Incorporate Mirrors
Strategically placed mirrors are a small space's best friend. When positioned across from windows, they reflect light to make the room appear brighter and more expansive. Lean, sleek mirror shapes keep the aesthetic light versus heavy, ornate frames. For added depth, angle mirrors to bounce light into different areas.
Add Vertical Interest
Drawing the eye upward makes 12×12 living rooms feel more spacious. Incorporate shelving like floating Etagere and wall-mounted bookcases to display decorative objects without consuming floor space. For modern appeal, install floating glass shelves illuminated with LED strip lighting. Open shelving keeps walls feeling airy, while closed cabinetry can feel bulky.
Layer Lighting
Proper illumination transforms a small space. For a warm, welcoming ambiance, incorporate ambient, task and accent lighting throughout the 12×12 living room. Floor lamps positioned in corners create cozy pools of light perfect for reading nooks. See coastal floor lamps for living room for nautical-inspired options. Under-cabinet lighting illuminates workspaces stylishly.
Rugs to Anchor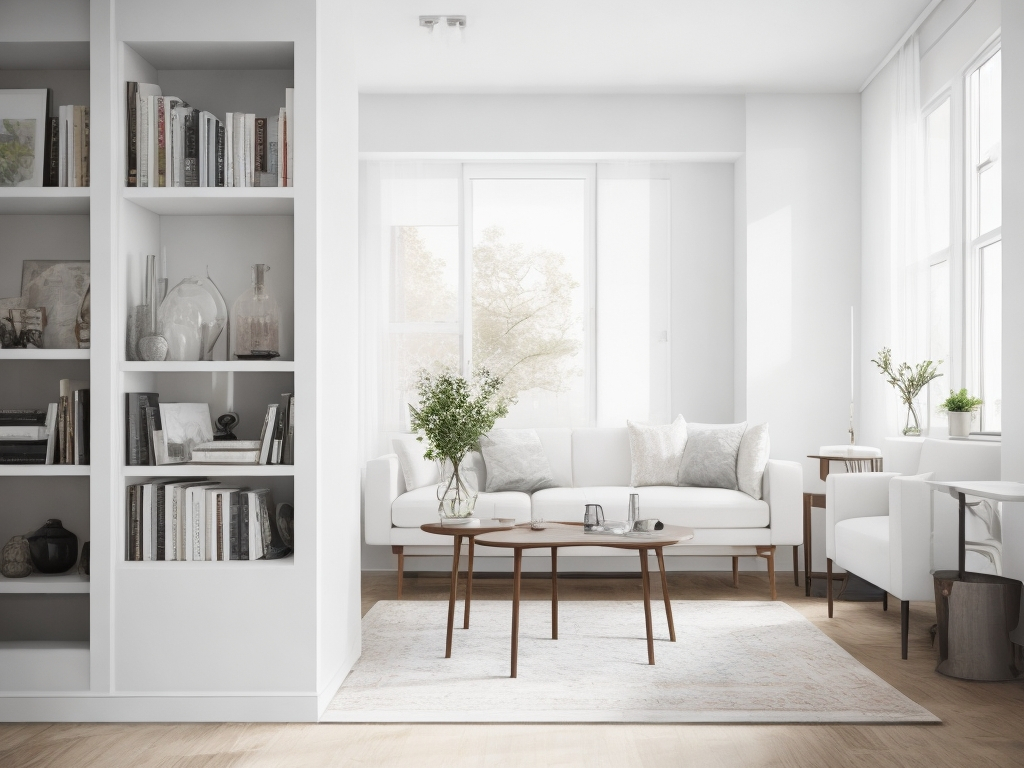 Define distinct zones like lounging and dining areas with area rugs underneath furniture groupings. Lightweight natural fiber rugs feel casual and spacious.
Window Treatments
Draw the eye upward by hanging curtain rods high and wide. Airy, light-filtering fabrics like linen and silk keep the space feeling open. Incorporate complementary shades to control incoming light as needed.
Accessories for Interest
Throws, greenery and multifunctional ottomans add pops of color and visual interest while keeping clutter at bay. Floating decorative trays corral remotes, candles and more. The key is keeping embellishments streamlined.
Get creative with space-enhancing mirrors, vertical details, layered lighting and more to make your 12×12 living room shine.
Maximizing Other Shared Spaces
In compact homes, it's important to optimize secondary spaces like entryways, dining nooks and dens through smart layouts and multifunctional furnishings. With some creativity, these often-overlooked areas can gain both style and purpose.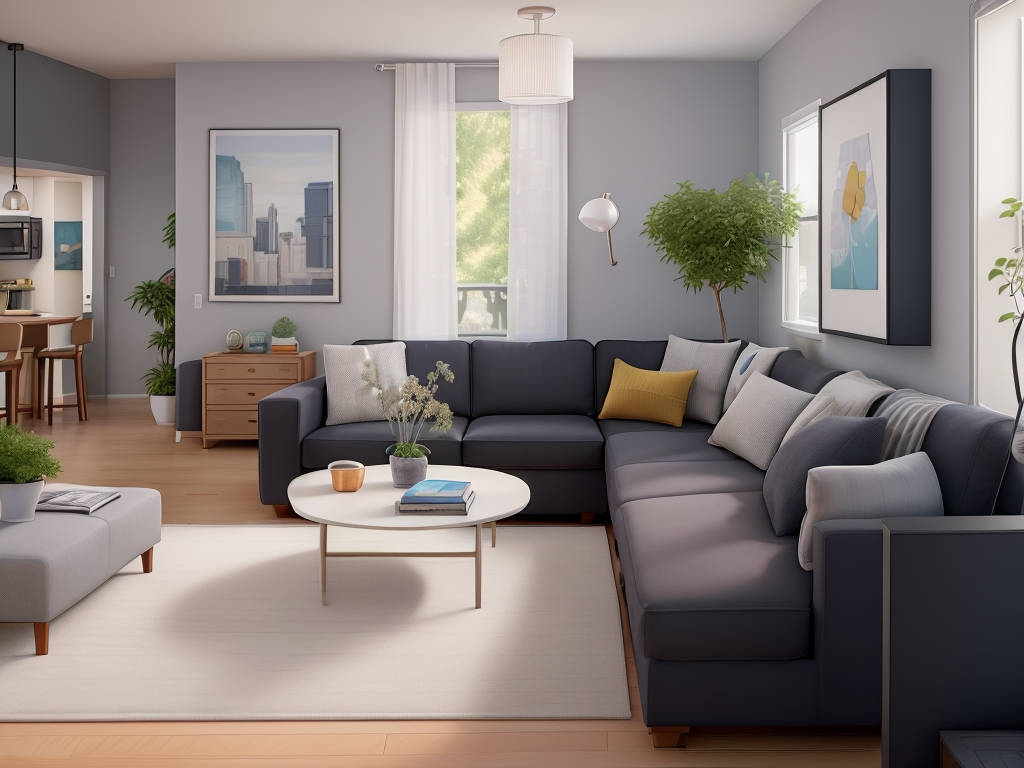 Refined Entryways
Make the most of small foyers and entryways with space-saving furnishings that serve both form and function. A slim console table topped with a decorative tray or basket provides a spot to drop keys and mail. Wall-mounted coat racks and floating shelves corral outerwear neatly. Narrow benches allow you to sit while removing shoes before entering further into the home. Area rugs add a welcoming touch of texture underfoot.
Dining Nooks
Carve out a dedicated dining area in a corner of the living room or kitchen with a compact yet stylish table. Expandable tables allow you to enlarge the footprint for entertaining but can be scaled down and pushed flush against the wall when not in use. Floating shelves make ideal display space for dinnerware collections. See Versace curtains for living rooms and other ways to designate dining nooks in open-concept spaces.
Multifunctional Den Furniture
When space is at a premium, look for furnishings that can multitask. Futons, daybeds and sofa beds allow dens and home offices to moonlight as guest rooms. Nesting coffee tables tuck neatly out of sight when not needed. Dining tables with drop-leaf sides can convert into desktop workspaces. Take advantage of convertible, adaptable furniture.
Built-In Storage and Display
Make use of awkward corner nooks and crannies with custom built-in cabinetry and shelving. Window benches with hidden storage provide seating and organization. Built-in media cabinets under the stairs keep DVD collections tidy and accessible. Display cherished items on corner shelving cleverly fitted into unused spaces.
When thoughtfully designed, a 12×12 living room can feel welcoming, multifunctional and open – regardless of its petite proportions. With careful furniture selection, strategic layouts, and creative decorating details, compact spaces shine.
Remember, when designing 12×12 living rooms and studio apartments, edit ruthlessly, incorporate storage where you can, and take advantage of visual tricks. The right layout and decor transform modest square footage into a stylish, serene oasis. With some planning and creativity, tiny can feel downright spacious.